SOLD!
1947 Ryan Navion – $40,000 (50% share)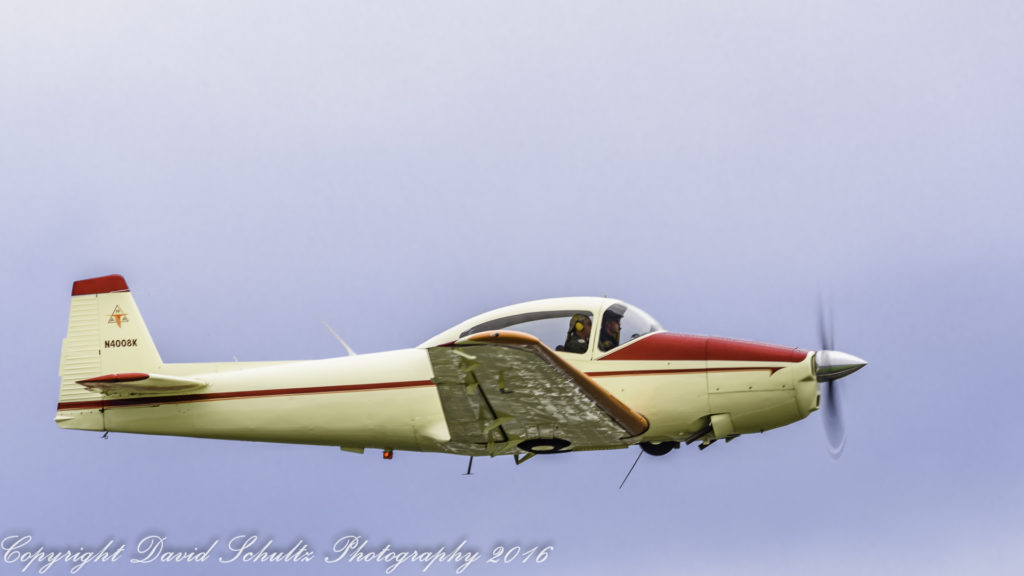 For sale, 50% share of Navion N4008K.
North American built Navion, serial# NAV-4-1008
Airframe:
TT ~3720 hrs. Wings off restoration 2005. Spent most of its life in the CA desert.
Texas patch installed
Palo Alto tail mod
20 gal rear seat aux tank, 60 gal total
Engine/Prop:
Continental IO-470H (260 hp continuous), TSO ~250 hrs with Gami injectors. Plan 13 gph@135 kts
Tach ~250, TTE ~3550, TSMOH ~410hrs
Replaced cylinder #6 for low compression 4/21. Compression results 68-68-65-68-72-52 (prior to #6 replacement)
McCauley Prop
Avionics:
ADS-B in/out ESG Stratus 3i
EDM830 engine monitor
Garmin AOA gauge
Garmin aera 660 GPS (not 360 pictured)
Single NavComm with VOR/DME and ILS
Safety & Comfort Items:
Oregon Aero seats, front & rear with Ron Judy STC inertia reel modification and shoulder harnesses
406 MHz ELT
Maintained by Central Aircraft Repair, Chehalis WA since 2014. All logs and records available. All ADs complied with.
Annuals ~$2000/yr, Insurance $2600/yr, Hangar rent KPAE $4700/yr
Many more photos available.
Contact Eric Olson
olson.eric@gmail.com