Congratulations to Keith Steedman, who was selected to receive a further $2,500 toward his FAA Private Pilot training!
New for 2019, Cascade Warbirds has offered an additional grant to one of its scholarship winners to support continued training toward becoming a pilot. The applicant must complete the ground school and two introductory flights from the regular scholarship prior to September 30 and intend to complete their pilot training, then submit an essay in support of receiving the additional grant.
We wish Keith the best continuing on his journey to becoming a pilot!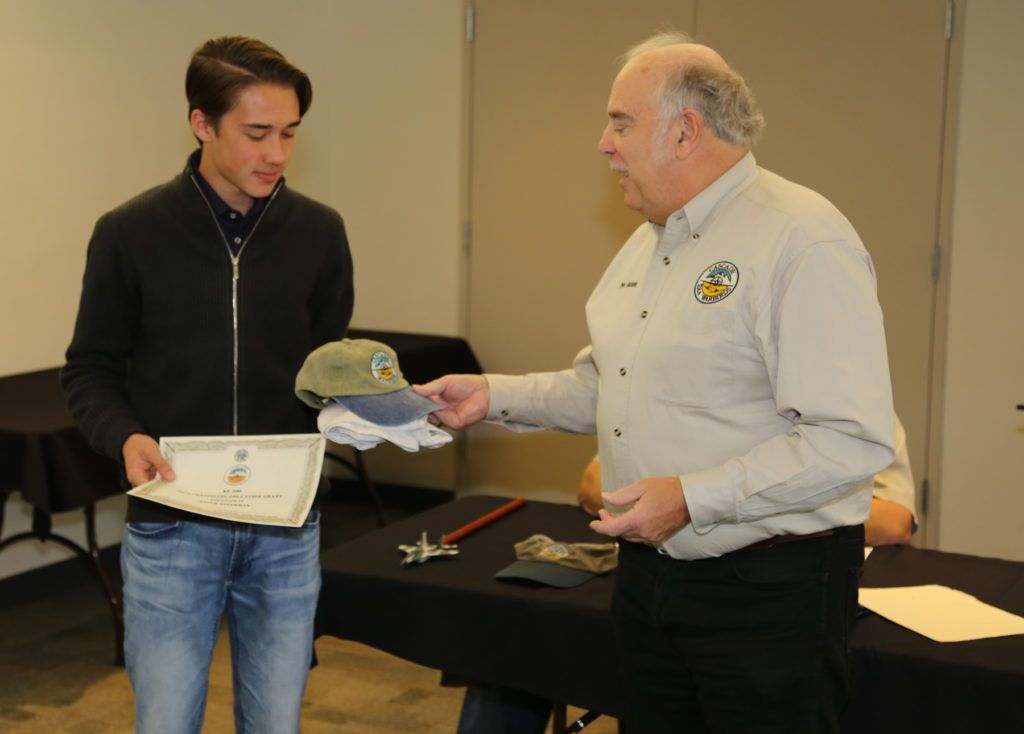 Cascade Warbirds is happy to help inspire America's young people to learn more about aviation and pursue flying as a career or lifelong avocation. We sincerely thank our partner, Galvin Flight Training, and all our donors who contribute financially to the scholarship program. For more information, go to https://www.cascadewarbirds.org/youth. Cascade Warbirds is a 501(c)(3) recognized nonprofit organization.